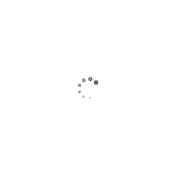 Return Policy
Damaged or missing goods must be reported immediately upon receipt. Please note any damage or poor box conditions when signing for packages. If shipment arrives damaged or with parts missing, contact the carrier immediately. Save product packaging. All shipping charges and risk of loss are the responsibility of the purchaser. All products covered under this Standard Return Policy are backed by a 30-day Money Back Guarantee. You may return the item(s) to us within 30 days of your purchase for a full refund for ANY REASON
Unless another return policy is indicated, products sold by Med-Vet International are covered by the following Standard Return Policy.
Returns will not be accepted after 30 days AND there are absolutely NO RETURNS on PHARMACEUTICALS.
No returns on special orders. Some products maybe subject to a restocking fee up to 25%.
Whether you simply changed your mind, or are just not satisfied with the product that you received, you are welcome to send it back to us for a full refund. Please note that the original and return shipping and handling charges will NOT be refunded or reimbursed under any circumstances. Some items are not returnable.
Check your goods immediately upon receipt.

It is our policy not to accept the return of any merchandise without first having called for a Return Goods Authorization Number (RGA#). We will supply you with an RGA#, which must be displayed on the outside of each carton. Our receiving department has been instructed to refuse all unauthorized returns. Merchandise returned must be in saleable condition and transportation to us must be prepaid.