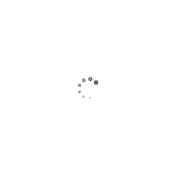 Tax Policy
Med-Vet collects sales tax in states where we have physical presence in or we have hit sales tax nexus. Med-Vet does not benefit from the collection of sales taxes and we remit all taxes collected directly to the appropriate taxing jurisdiction.
If you are exempt from sales and use tax, please send your information to License@shopmedvet.com or Fax to 1-888-415-1825.
Please include a copy of your Exemption Certificate, Resale Certificate, or other acceptable proof of exempt status for the state of where the items will be shipped. Please note that a copy of your seller's permit is not a valid form of exemption.
Review of forms may take up to 1-2 business days and additional documentation may be requested. Additional documentation may be required if you ship to a different state on other orders where a valid exemption certificate is not submitted for that state.
Please note that you must use the same account when placing your orders, as this is part of your account set-up. If there are multiple employees within your company or organization that have separate accounts with Med-Vet, these will need to be set up as exempt as well. Setting up your tax-exempt account prior to making your first order will ensure no tax is charged on the order, or any future order.